The current housing crisis is an issue created by inflation and lack of supply, and once in a generation job growth. While our community welcomes Netflix, Facebook, Amazon and the expansion of Intel, these new jobs, bring new people, who need new housing. INFLATION IN HISTORY
The last time we saw inflation numbers like those we are seeing currently was from 1972 to 1975 when inflation increased 32%.
Today, the COVID-19 pandemic created supply chain issues and stimulus funds that have made new construction 30% more expensive.
MULTI-FAMILY HOUSING FACTS
The average Albuquerque Metro apartment was built in 1972 and is 50 years old.
88% of apartment buildings in the metro are small (20 units or less), which is 5,206 buildings out of the total 5,910 apartment buildings.
Many of the apartment complex owners are your neighbors, not large out of state entities.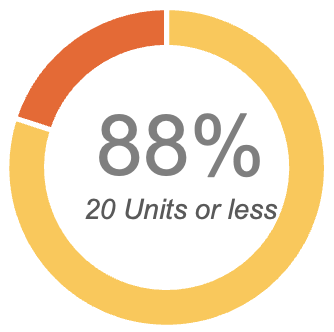 THE OUTCOMES OF RENT CONTROL:
Will damage local landlords most, as most units are small and have small owners (who own less than a dozen units)
Will stop new development the moment we need it the most
Will freeze owners' income when their expenses are undergoing the worst inflation since the 1970s
Will stop owners' ability to renovate units or bring them into this century
We will see more units move to owner occupancy
Ripple effect will kill local construction jobs (our economy needs more)
Will kill economic development – if there is no place to live, there is no place to add jobs

Unlike the last housing shortages, Albuquerque now has a perfect foundation to address this need:
Fabulous IDO zoning that encourages redevelopment and new development
An abundance of capital and financing (that will disappear if rent control is passed)
A vibrant community of for-profit and non-profit developers

SOLUTIONS WILL ONLY COME FROM INCREASING SUPPLY – CONSIDER
Speed up plan checks, building inspections and approvals
Short term moratorium on the portion of GRT that goes to the State of NM (or all)
Creating incentives for more developers to enter the market
Creating incentives to offset the cost of moving from wood to steel construction and encouraging taller buildings in appropriate areas like downtown and uptown
Working with local building codes and fire regulations to streamline the conversion
of office and retail into residential
Incentivize CNM to create more 2-year certificate programs for labor workers
JOB/HOUSING NEEDS AS OF 10/6/2022
EBA for Albuqueruque Area
| | | | | | |
| --- | --- | --- | --- | --- | --- |
| Facebook Construction (est.) | 500 | N | | 500 | 500 |
| Facebook Data Center Operations | 35 | Y | 35 | | 35 |
| Fidelity Investments | 240 | S | 106 | 134 | 240 |
| Amazon Fulfillment Center – Project Chino | 1,500 | Y | 1,500 | | 1,500 |
| Amazon Sortation Center – Project Nico | 200 | Y | 200 | | 200 |
| Amazon Los Lunas – Project Charlie | 600 | Y | 600 | | 600 |
| Amazon Airport | | | | | |
| Intel Construction | 1,000 | N | | 1,000 | 1,000 |
| Intel Expansion | 750 | Y | 750 | | 750 |
| NBC Universal Studios | 330 | Y | 330 | | 330 |
| Netflix Construction | 1,000 | N | | 1,000 | 1,000 |
| Netflix Production | 1,500 | Y | 1,500 | | 1,500 |
| Lance Industries | 70 | Y | 70 | | 70 |
| LQ Digital | 100 | Y | 100 | | 100 |
| Blue Halo (Additional Jobs Over 260) | 64 | Y | 64 | | 64 |
| MTX Group Inc. (Downtown) | 250 | Y | 250 | | 250 |
| Manna Capital LL | 950 | Y | 950 | | 950 |
| Curia | 674 | Y | 674 | | 674 |
| Vexus Fiber Optic | 200 | N | | 200 | 200 |
| KAFB Space Force | 100 | Y | 250 | | 250 |
| TOTAL | 10,063 | | 7,379 | 2,834 | 10,213 |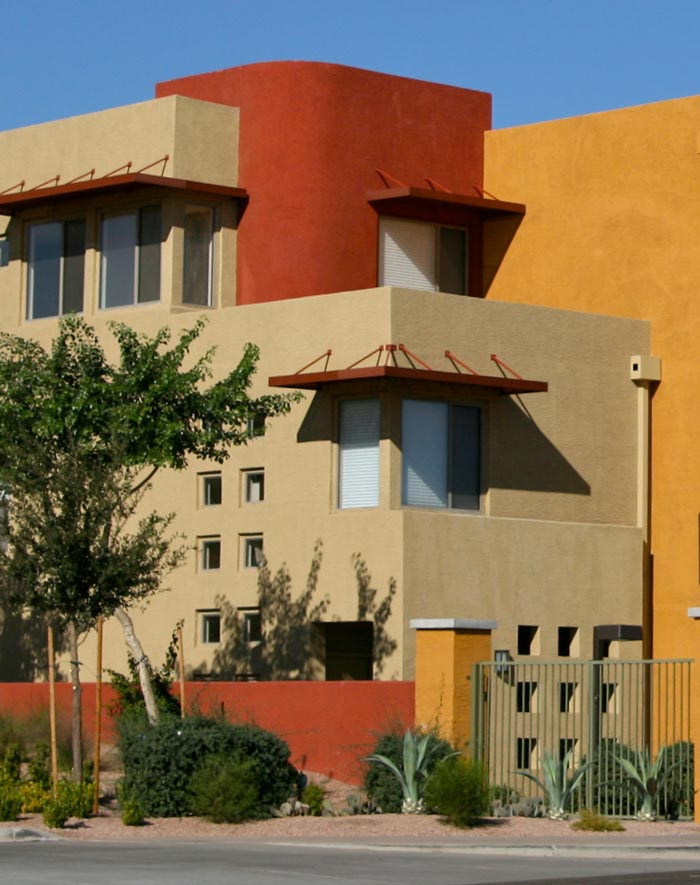 | | | | |
| --- | --- | --- | --- |
| EBM (Bernalillo County) | 7.84 | 1.00 | |
| Total New Jobs | 57,848 | 2,834 | 60,683 |
| P/E Ratio = | | | 2.17 |
| Total New People | | | 131,681 |
| # Of persons per household | | | 2.52 |
| Total New Households | | | 52,254 |
| % That own | | | 35% |
| # Of new single-family residences needed | | | 33,965 |
| | |
| --- | --- |
| % That rent | 35% |
| # Of new apartments needed at 100% occupancy | 18,289 |
| Occupancy Rate at ideal market balance | 95% |
| | |
| --- | --- |
| # Of new apartments needed at 95% occupancy | 19,252 |
| # Of new apartments built in 2020-2022 | 1,979 |
| NEW Gap | 17,273 |
| | |
| --- | --- |
| Total units ABQ/Rio Rancho | 91,148 |
| Occupancy in 2019 – # of units occupied at 96% | 87,502 |
| # Of vacant units = | 3,646 |
| | |
| --- | --- |
| +New Gap+ occupied units – new occupied units | 104,775 |
| % Occupancy | 115.0% |